HGM80 super fine mill for limestone in Thailand
Category: In Asia
Author: kefidqgh
Time :03-31
Application: limestone
Fineness: D97 700 mesh

Production Line: HGM80 super fine mill production line is suitable for the finished product fineness 325-1250 mesh, the ultrafine powder production line configurations that meet customer requirements for fineness and meet the yield requirements. Our HGM80 super fine mill not only attach importance to product improvements, but the pursuit of efficient, reliable, stable and lasting, to help customers achieve long-term, stable income.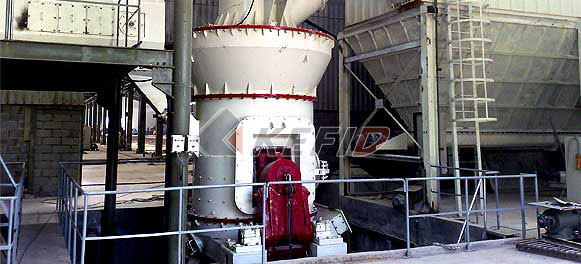 Production process: the material into the hammer breaking through the material after crushing bucket elevator into the hopper, the material within the hopper by the electromagnetic vibrating feeder evenly into HGM80 super fine mill to grind the material after the action of the wind from the spout into the high thin rotor powder, dust precipitator mainly by pulse gas purification and dust collection.