1200 tons gravel aggregate production line in Papua
Category: Europe
Author: kefidqgh
Time :04-01
Application: gravel
Fineness: 0-5-10-20mm
The production of 1200tph gravel production line mainly uses jaw crusher production process, crushing equipment using two heavy hammer crusher , both to improve the time of production, but also to ensure the degree of fragmentation of the material in a suitable size requirements range ; the gravel production line investment, quick , and finished aggregate particle shape is good.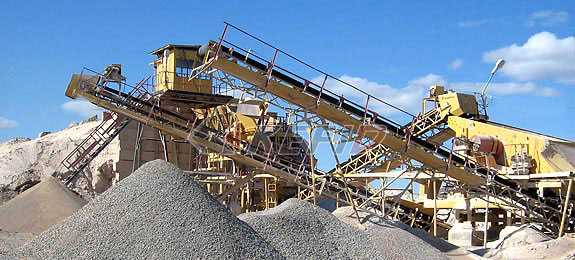 Production : Produced 1,200 tons / Hammer breaking a single production line
Construction Date: June 19, 2011
Project Features: a single production line producing 1200 tons , investment, high return , environmentally friendly energy
Application Requirements : Aggregates production as a new profit growth point , the use of aggregate production of concrete , cement production raw material preparation
Production Line Configuration: vibrating feeder ZG2038 * 1 heavy-duty hammer crusher PCZ1620 PCZ1620 circular vibrating screen 3YK3070 * 3 sets , 2YKZ3070 * 2 sets

Project Background

With highways, railways , real estate , water conservancy and other infrastructure of rapid development, sand and gravel aggregate demand surge . Original natural sand and gravel resources in terms of quantity or quality , are unable to meet the massive demand for infrastructure projects , therefore , high-quality alternative to natural sand artificial sand has become a trend.