River Stone crushing plant in Russia
Category: Europe
Author: kefidqgh
Time :04-01
Application: River Stone
Fineness: 0-5 mm,5-10 mm,10-20 mm
River gravel Sand Description: The most typical use for it to adapt to the current artificial sand industry, the finished material often used to building, roads, etc., the market prospect is very broad. Equipment commonly used impact crusher, cone crusher, sand making machine and other straight-through crushing and screening equipment.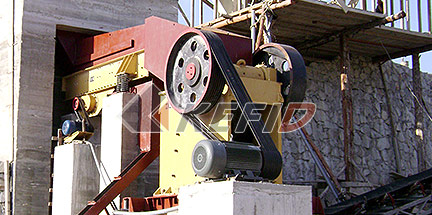 River gravel Sand Category: River gravel sand in industry, often used in the main sand crusher equipment is mine production PCL series impact crusher, of course, also commonly used on the market the third generation sand making it one kind Sand and Impact Sand, compared with significant shortcomings.
River gravel crusher Features Benefits: sand a small particle size, uniform grain shape, large capacity, long life hammer, supporting small power, variable three broken for two crushing, process simplification, simple structure, easy maintenance, running smoothly. Equipment investment is lower than the same size of the traditional technique and equipment 35% -50% more efficient than the equivalent size of the traditional production technology and equipment 35% -50%, limestone, for example: one product size ≤ 5mm more than 85%. Run maintenance costs lower than the same size of the traditional technique and equipment 35% -50%, widely used mechanism for aggregate, cement, refractory, metallurgical, chemical and other industries.
Impact Sand direct control of the final product is a granular material only device in the overall production line great role. KFD Heavy Industry river pebble crusher not only yield, and a uniform particle size, the particle size is easy to control, stable safety, environmental protection also has a very significant effect. Maximum yield at 100 - 200T / H.