Limestone crushing plant in Vladivostok
Category: Europe
Author: kefidqgh
Time :04-01
Customer's Site: Vladivostok, Russia
Application: Limestone
Fineness: 0-100 mm
Calcium carbonate is the main component of limestone , lime and limestone used a lot of materials, but also many important industrial raw materials . Limestone can be directly processed into stone and fired into the quicklime . Lime to absorb moisture or water to become hydrated lime , hydrated lime , also called slaked lime, hydrated lime after deployment into a stone mortar , lime paste , lime mortar , used as coating materials and tile adhesives.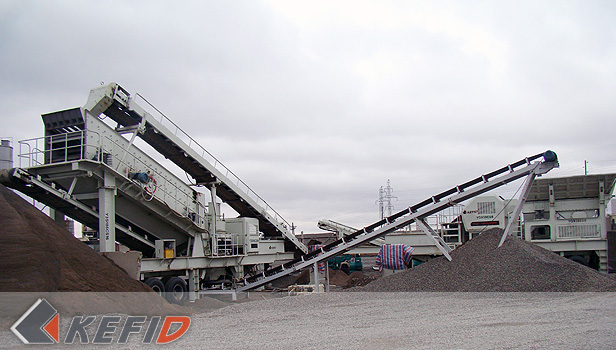 Limestone production line process : Limestone consists of vibrating feeder evenly delivered to the limestone crusher , according to the requirements for the particle size can be configured coarse crushing, breaking , crushing , three modes crusher, limestone and crushed by the vibrating screen belt conveyor for screening . If granularity is too high, you can re- equipped with a crusher for secondary crushing crushing until the finished product can fully meet customer requirements.

Limestone production line has a variety of configurations to meet the different needs of customers , can be used for hard limestone , granite , basalt, river gravel, and other materials, metallurgical slag aggregate and artificial sand operations for water, building materials , highways, urban construction and other industry applications. Depending on the process requirements, the combination of various types of equipment to meet customer 's different process requirements , details, consult the online customer service .