What machines need to be configured in quarry?
Category: Wiki
Author: Lee
Time :11-18
With the development of highway and railway , the demand of aggregate is growing. This article talks about what machines need to be configured in quarry.
Quarry stone production line, also known as stone crushing production line, the required equipment includes: vibrating feeder, jaw crusher, impact crusher, vibrating screen and belt conveyor. Quarry stone production line process is roughly: silo ---- vibrating feeder --- jaw crushers ---- impact crushers ---- vibrating screen ---- manufactured stone.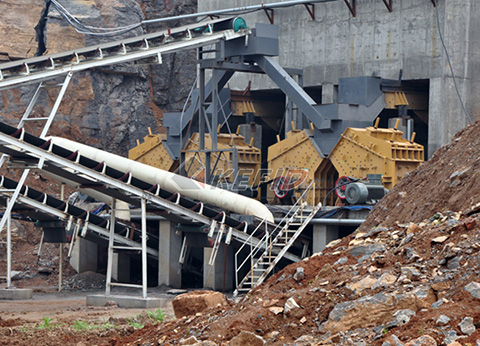 Stone crushing production line is mainly used to process limestone, granite, river gravel, basalt and other rocks. Stone production configured by KFD has large crushing ratio, high production efficiency, and large capacity; as well as the products is with cube shapes, flakiness content is low, without internal cracks, engage in high pressure. So it can provide qualified aggregates for highway, railway, water conservancy, concrete mixing stations and other industries..
You can provide the use of stone, feed particle size and requirements of the particle size, as well as site conditions, then our engineers will design excellent crushing production line for you. Through the optimal combination between devices, to achieve the best crushing effect.