mobile crusher promote the development of building industry
Category: Wiki
Author: kefidqgh
Time :12-18
According to relevant survey , construction waste is generally due to the demolition of the construction , demolition and other form of re-use can be processed , after which construction waste can be processed for use are: ( 1 ) road construction excavation : broken concrete and asphalt concrete into pieces ; ( 2 ) removal of old buildings : into brick and stone , concrete, wood, plastic , plaster and mortar , steel and non-ferrous metals and other categories ; ( 3 ) construction site trash : divided the remaining concrete ( the project does not use swaps concrete ) , the old concrete , mortar and other mineral materials construction debris ( chiseled , plaster , etc. produced ) and the type of wood, paper, metal and other wastes.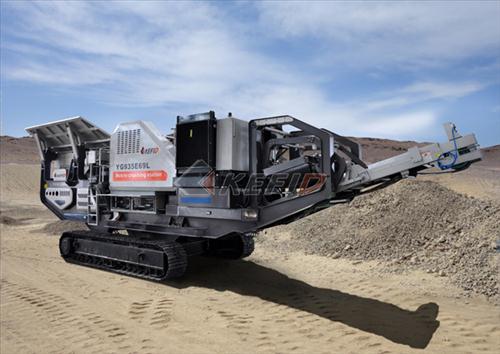 According to relevant data, construction waste comprehensive utilization rate is very low in many areas of construction waste without any treatment , he was transported to the suburbs or rural construction units , the use of open dumps or landfills simple way of processing, and construction waste transport they use non- enclosed vehicles, inevitably causing garbage left during transport withdrawal , dust and sand flying ash and other issues, a serious impact on the city's appearance and landscape .
In fact, these construction waste after processing can be re- associated equipment in use , which allows re -use of construction waste equipment Liming Heavy Industry Science and Technology Co., Ltd. is a professional build mobile deformable construction waste disposal equipment - mobile crusher station . Completely breaking the traditional handling of construction waste , thereby leveraging the value of the property .